Item #: SHOP 0230 0005-10M
Compensating cable 2 x 0,22 mm², type K, PVC/PVC, 10 m
Compensating cables are very important for transferring thermoelectric voltage from the thermcouple to the reference junction.
Weight: 0.195 kg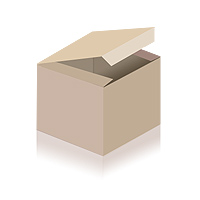 Due to various applications, which need reliable temperature measurement and a safe transfer of the resulting thermoelectric voltage in the mV range, our compensating cables are insulated with various materials or the thermovoltage and cables are protected with braiding.
Please note: The sheath colour is not conform to national and international norms.
We can make no guarantee in the event of damage.
Technical specifications
| | |
| --- | --- |
| Name | Compensating cable |
| Application temperature | -10...+105 °C |
| Test voltage wire insulation | 2500 V |
| Test voltage oversheath insulation | 5000 V |
| Conductor material | NiCr-Ni, type KCA (IEC 60584-3) |
| Wire insulation | PVC |
| Wire colours | Green (+), white (-) |
| Stranding | Wires stranded |
| Oversheath material | PVC |
| Oversheath colour | Black |
| Outer Diameter | 3,80 mm ±0,10 mm |
| Cable length | 10 m |
| Features | Please note: The sheath colour is not conform to national and international norms. |
| Environmental data | RoHS 2002/95/EG compliant |